Lake Oeschinen (Berner Oberland)
When I spotted Lake Oeschinen from the hiking trail, I felt in complete awe. First, my sight rested on the calm water mirror colored with shades of emerald green, turquoise and deep blue. Then, my eyes wandered around, to the bright green meadows, the darker patches of forest, the steep mountains circling the lake and the snow capped peaks. It was one of the most beautiful mountain lakes I'd ever seen, and it brought my memory back to the time I went hiking in the Cordillera Blanca, in Peru, to the stunning Laguna Churup.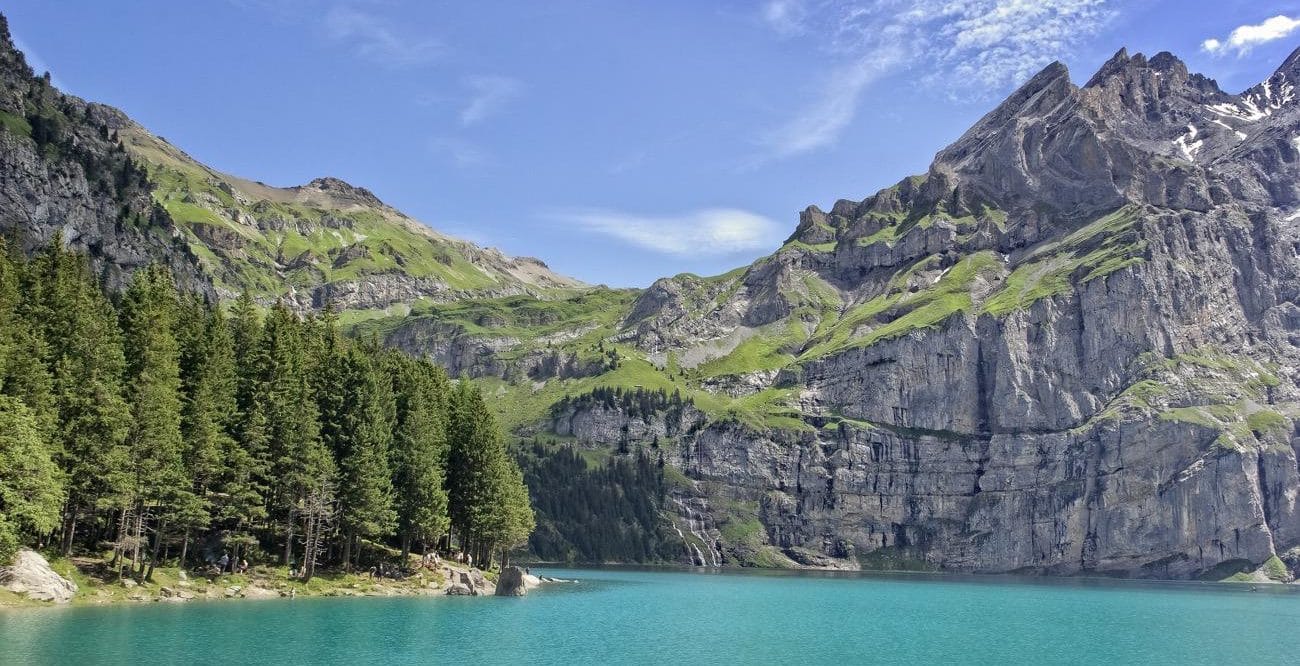 From Oeschinen Lake you can hike up to the Bluemlisalphutte (a strenuous 5 hours walk up to 2840 mt/ 9320 ft), but the lake is also easy accessible with a short (30-40 min) walk from the cable car climbing up from Kadersteg.
I love sitting in the grass and having a picnic, but  there is also a restaurant (expensive, like everything in Switzerland), with a terrace overlooking the lake. Even if you're not much into hiking, have at least a walk around the lake (the entire circular hike takes about 3 hours, but you can also walk only part of it, and then go back the same way), to admire the scenery from different perspective.